Announcements

January's bulletin is up! It includes information about recent staff/prefect bumps, the upcoming FROGS, some special awards, and more! You can check it out +here.
Content count

793

Joined

Last visited

Days Won

4
Community Reputation
254
Excellent
19 Followers
About PaulaTheProkaryote
Rank

Sixth Year


Birthday

08/13/1993
Writing Accounts
HPFT Author Page
AO3 Author Page
Social Accounts
About Me
WHO AM I? WHO AM I?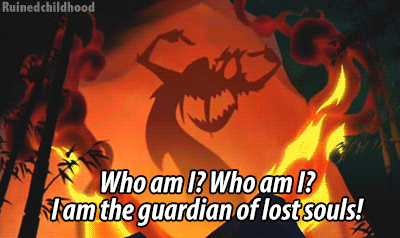 hi. i'm paula.
I'm just your typical bio grad student dog mom who loves stress endocrinology, but hates working with fish models (seriously it's gross and I smell bad when I have to). Sometimes I make graphics (albeit poorly) and sometimes I write, but I'm always reading. I'm a member of a million and a half fandoms, but Harry Potter will always be number one. I also love Star Wars, anything Tolkien-verse, The 100, Kiki's Delivery Service, The Raven Boys, plus so much more. If you ever have non-fiction book recs, I'm always interested. I'm also really into plants and greenhouses, but I haven't found a good way to explain that little side passion to anyone other than my mother.
I'm working on my original fic called Rose & Co. Apothecary. It's about small town, southern US witchcraft, government conspiracies, missing people, romance, mental health, and spooky stuff. For a better idea of it, check out my writer's journal. 
I don't have a comprehensive list of my favorite ships, but here are a few:
The Raven Boys: 
Ronan Lynch/Adam Parrish
Blue/Gansey
Blue/Gansey/Henry
Harry Potter: 
Hermione Granger/anyone (Tom Riddle, Ron Weasley, Pansy Parkinson, Harry Potter, Sirius Black, Ginny Weasley, Draco Malfoy etc)
Sirius Black/Remus Lupin
Sirius Black/Marlene McKinnon
Dorcas Meadowes/Remus Lupin (surprisingly hard to find)
Dorcas Meadowes/Regulus Black
Next Generation Potter boys/OCs
Star Wars:
Rey/Ben Solo | Kylo Ren (shush, I love sad boys)
Poe Dameron/Finn
Anne of Green Gables?: (look I don't when this became a thing for me, it just has)
Gilbert Blythe/Anne Shirley
 Anne Shirley/Diana Barry
The 100:
Clarke/Bellamy
Clarke/Raven
I'm super friendly (I know everyone says that but I mean it) so slide into my PMs and let's chat about existential crises and why they're probably healthy, heteronormativity, the evolutionary function of makeup (I have a paper about this I wrote that I'll totally link you the moment I find it), or just why HP is so adorable when he's moody.