grumpy cat [
Contact
]
11 Apr 2018
http://sstar-buck.tumblr.com/
reading order:




Reckless:




Nuclear Love




lionheart (can be read standalone)




Playing with Fire




---




Intoxicating:




Young Gods




Bad Habits




---




Sinister:




No Mercy.




Lex Talionis




Taste of Blood




If I Had a Heart (can be read standalone)




---




all my stories (except The Edge of Oblivion) are set in the same The Art of Being Nonchalant universe




---







award by abhorsen@HPFT




F.R.O.G.S.: best short-form romance: Nuclear Love (2019) | best dialogue: The Art of Being Nonchalant (Or Not) (2019) | best reviewer runner-up (2019)




MFWHAT: best dark/horror: No Mercy. (2019) | best representation of a non-slytherin canon character: Astoria Greengrass in Nuclear Love (2019) | best OC&best multi-chaptered story: The Art of Being Nonchalant (Or Not) (2019)




---




progress:




The Art of Being Nonchalant (Or Not) - chapter 16 - 0% done
[
Report This
]
Rated:
•
59
Reviews
Summary:
awards by me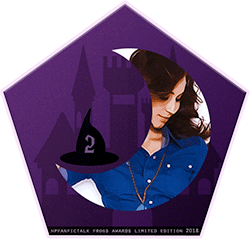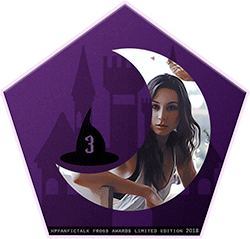 Note: This is a series of one-shots about Astoria and Draco's relationship, starting from their first meeting after the war to their becoming a genuine couple. There are a lot of dark themes throughout them, particularly regarding self-harm, substance abuse, and violence, but those themes do not reflect their somewhat combative but mostly healthy relationship. There are other related stories in the broader Greengrass series and some small scenes, but these are the big ones.
HPFT FROGS: Best Romance Runner Up (2018), Best Depiction of Mental Illness 3rd Place (2018); Featured Story (Nov 2017, Dec 2017, March 2018); Ravenclaw SotM Best Characterization (Jan 2017); 2nd in the Interhouse Friendship Prefects Challenge, 2nd in the New Beginnings Prefects Challenge
Rated:
•
132
Reviews
Summary:
A series of short stories looking into the blooming relationship of Hannah Abbott and Neville Longbottom. Plus there\'s cooking and plenty of chai!
Picspam by starbuck @TDA/HPFT